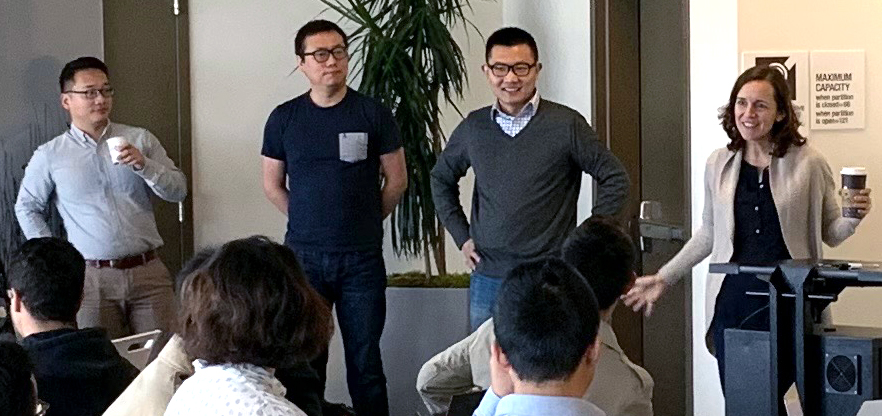 Village West was the site of the China Data Lab's first-ever data analytics boot camp on January 11, 2019. The training was designed to equip social scientists with new methods and techniques to utilize emerging big data in the field.
The event attracted significant attention. Close to 200 students, staff, and alumni pre-registered on the day the boot camp was first announced. Due to limited space, priority was given to UC San Diego students who had prerequisite knowledge and strong interest.
The inaugural event aimed to demystify big data and share skills in data science to inspire new ways to observe and analyze different and complex social phenomena.
Professors Margaret Roberts and Yiqing Xu led comprehensive and practical modules on the use of text data and on panel data analysis methods. PhD candidate Leo Yang and Postdoctoral Fellow Young Yang gave hands-on instruction on how to gather data online and how to visualize data using R and Python.
Participants found the knowledge and takeaways useful and want more opportunities to practice and improve data analytics skills in the future.
The China Data Lab team hopes to conduct more skill-building training in the upcoming quarters. Ultimately, they hope to have students join in on research projects, hackathons, and blog writing to create a community of researchers at the intersection of China studies, social science, and data analytics.